Center Needs
Medical Personnel
We are in great need of registered medical personnel (RDMS, RN, NP) who are willing to be trained to perform limited obstetrical ultrasound exams. Training is provided for all positions which involve interaction with our clients.
We are in great need of mature Christian men and women to meet with our clients and listen to their concerns, offer them practical solutions, spiritual counsel and encouragement.
Baby items
Diapers
Newborn diapers & wipes
Newborn diaper Bags
9-ounce bottles
Infant Car Seats
Toiletries
Newborn sleepers, onesies, and outfits
Patients/Clients
Employers that would be willing to provide employment for qualified clients.
Grow Awareness within the community of our Services
Several social medical savvy volunteers to promote our services through social media
Abel PRC Advocates at area schools and college campuses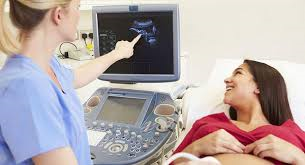 Facility
Clean our facility on a regular basis