Center Needs
Baby items
Diapers
Newborn diapers & wipes
Newborn diaper Bags
9-ounce bottles
Infant Car Seats
Toiletries
Newborn sleepers, onesies, and outfits
Gifts for Ultrasound Patients
Small gift bag of care products, i.e. Bath and Body Works items
Patients/Clients
Employers that would be willing to provide employment for qualified clients.
Donation of $500 to upgrade our Earn While You Learn educational materials for our new moms and dads.
Grow Awareness within the community of our Services
Several social medical savvy volunteers to promote our services through social media
Abel PRC Advocates at area schools and college campuses
Graphic designers to help us develop new marketing materials, i.e. brochures and floor/table displays.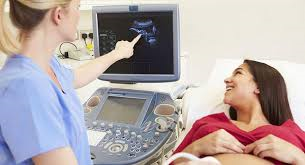 Facility
Clean our facility on a regular basis
New furniture to replace 17-23-year-old pieces of furniture in our welcome area and counseling rooms
New carpet for our client areas: Hallway 10' x 21'; counseling rooms 10 1/2' x 11 1/2' and 16' x 16'